Having a Massage in Ann Arbor Helps Get Rid of Unwanted Muscle Pain
Posted by: Mary Miller on: January 19, 2015
Most people who hold a job in Ann Arbor that has them in a seated position for long durations often experience a shooting pain on their lower extremities, particularly on the lower back and hip areas. Such nagging pain often results to postural issues and, in other cases, can even spread to the person's upper back or down their thighs and legs, causing tremendous pain when they sit upright or try to walk.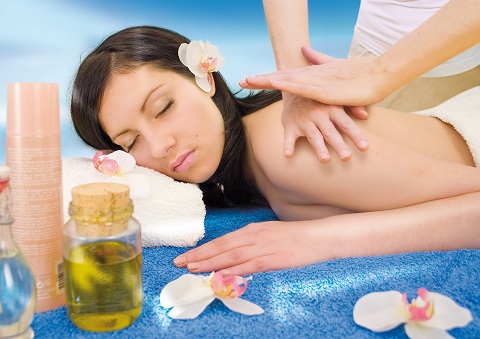 The pain experienced in the lower back and hip areas usually happen due to the irregularities of the gluteus minimus muscle. As its name suggests, the gluteus minimus is part of the gluteus muscle group, and is typically set in the deepest within one's lower back. Strains on this muscle usually occur as a result of the ligaments being stretched for long periods of time (like when you sit up straight) or due to doing an incorrect posture that caused the ligaments to contract differently (like when you slouch).
One way to relieve yourself of such muscle pain is to have that muscle straightened out. This can be done by having a deep massage in Ann Arbor from massage spas such as Main Street Massage Therapy. Such establishments offer a myriad of massage treatments that are catered to deal with specific muscle tension. From myofascial release, neuromuscular therapy, hot stone massage, polarity therapy, and cranial sacral therapy, the establishment's expert personnel can advise what kind of massage works best to help you get those muscles unknotted and help you get that relief you've been pining for.
That said, for those who have a significant other, you and your partner can partake in a couples massage in Ann Arbor from said types of spas. Not only is this a good way to bond and spend quality time with each other, you can also both release all the stress and tension that your bodies and muscles have acquired throughout the long work week.
A nice massage can do wonders for your body by reliving you of annoying muscular pain and stress. As such, a well-rested body and invigorated mind will undoubtedly help you when the work week starts again.
(Source: Little Muscles Can Create Big Pain, massagetoday.com)